---
JAPANESE BREAKFAST
---
KILLIAM SHAKESPEARE
---
DAWES
---
BETTYE LAVETTE
---
RAYLAND BAXTER
---
Nilüfer Yanya
---
CHRISTONE "KINGFISH" INGRAM
---
FOXTROT & THE GET DOWN
---
---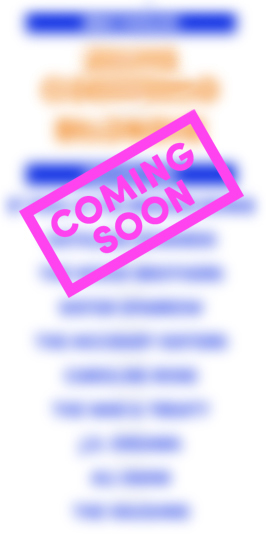 ---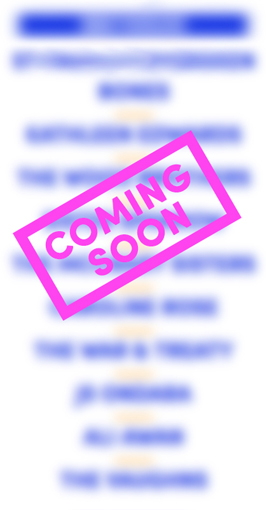 ---
JAPANESE BREAKFAST
---
KILLIAM SHAKESPEARE
---
---
---
---
---
CHRISTONE "KINGFISH" INGRAM
---
---
ELVIS COSTELLO
& THE IMPOSTERS
---
---
St. Paul & The Broken Bones
---
The Wood Brothers
---
Low Cut Connie
---
J.S. Ondara
---
Sister Sparrow & The Dirty Birds
---
Caroline Rose
---
Y La Bamba
---
The McCrary Sisters
---
Ali Awan
---
The Vaughns
---
Amy Ray Band
(Indigo Girls)

---
Guster

---
Kathleen Edwards

---
Gregory Alan Isakov

---
Dave Hause & The Mermaid

---
Lucy Dacus
---
Ruston Kelly

---
The War and Treaty
---
Sean Ardoin

---
RFA

---
Zeek Burse


---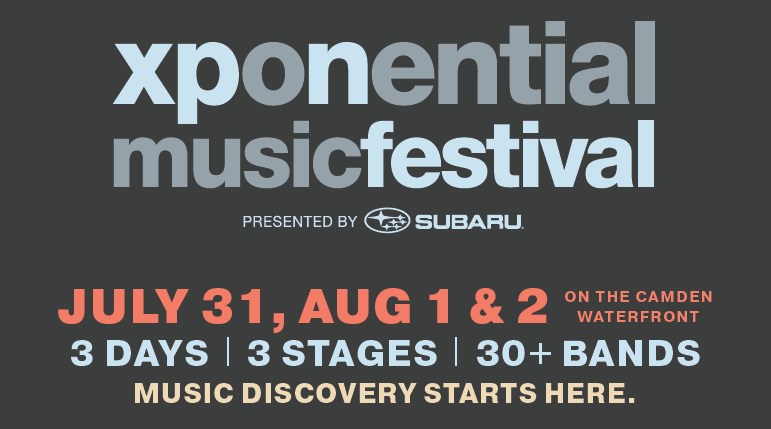 ---
---
---
Citizen Cope · The New Pornographers · Liz Phair · Black Pumas · Son Volt · Devon Gilfillian · Samantha Fish · Illiterate Light · Bailen · Molly Tuttle · Michaela Anne · Paul Beaubrun · Anna Shoemaker · Stella Ruze · Great Time · Arthur Thomas and the Funkatorium
---
---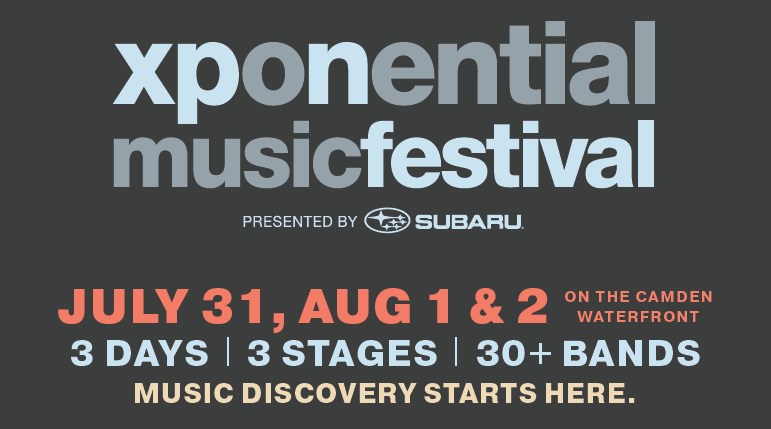 ---
---
Citizen Cope
The New Pornographers
Liz Phair
Black Pumas
Son Volt
Devon Gilfillian
Samantha Fish
Illiterate Light
Bailen
Molly Tuttle
Michaela Anne
Paul Beaubrun
Anna Shoemaker
Stella Ruze
Great Time
Arthur Thomas and the Funkatorium
---
---
The XPoNential Music Festival presented by Subaru Celebrates over 25 Years offering an unparalleled experience for music discovery.
The XPoNential Music Festival presented by Subaru features three stages, 30+ performers, and an eclectic line-up of established and up-and-coming artists heard on WXPN, the award-winning Philadelphia public radio station. We're proud to celebrate over 25 years of bringing the XPN community and true music fans together for a 3-day, family-friendly experience along the riverfront.

---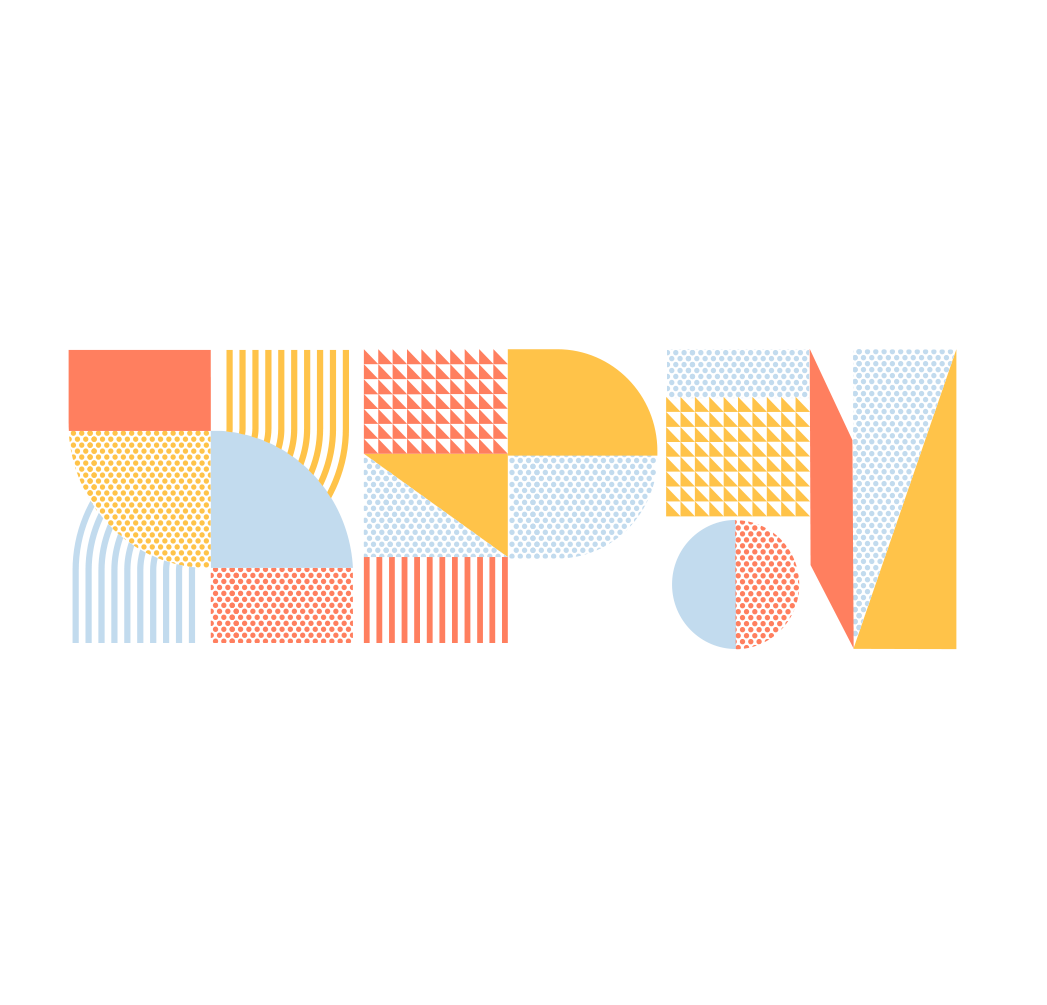 ---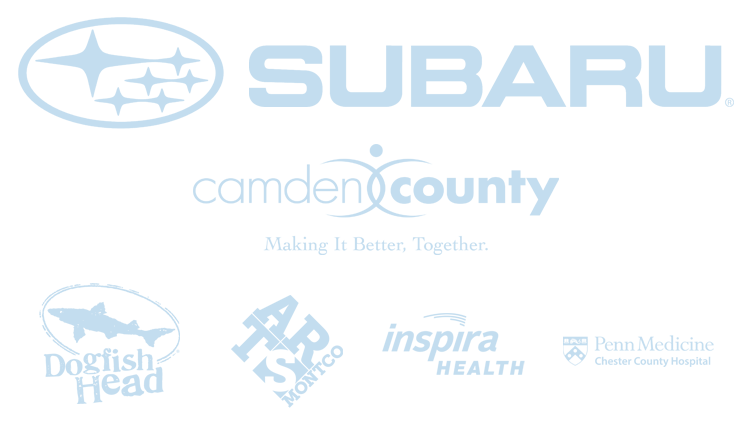 ---
---
Join Kids Corner host Kathy O'Connell as she plants herself all weekend in the Camden Children's Garden – proudly proclaiming it the Kids Corner Garden; complete with live music, free face painting, science-to-go and even an amazing Water Sprayground to cool down from that warm July sun. Your #XPNfest wristband gets you access to the Garden both Saturday and Sunday from 11:30am-5pm.